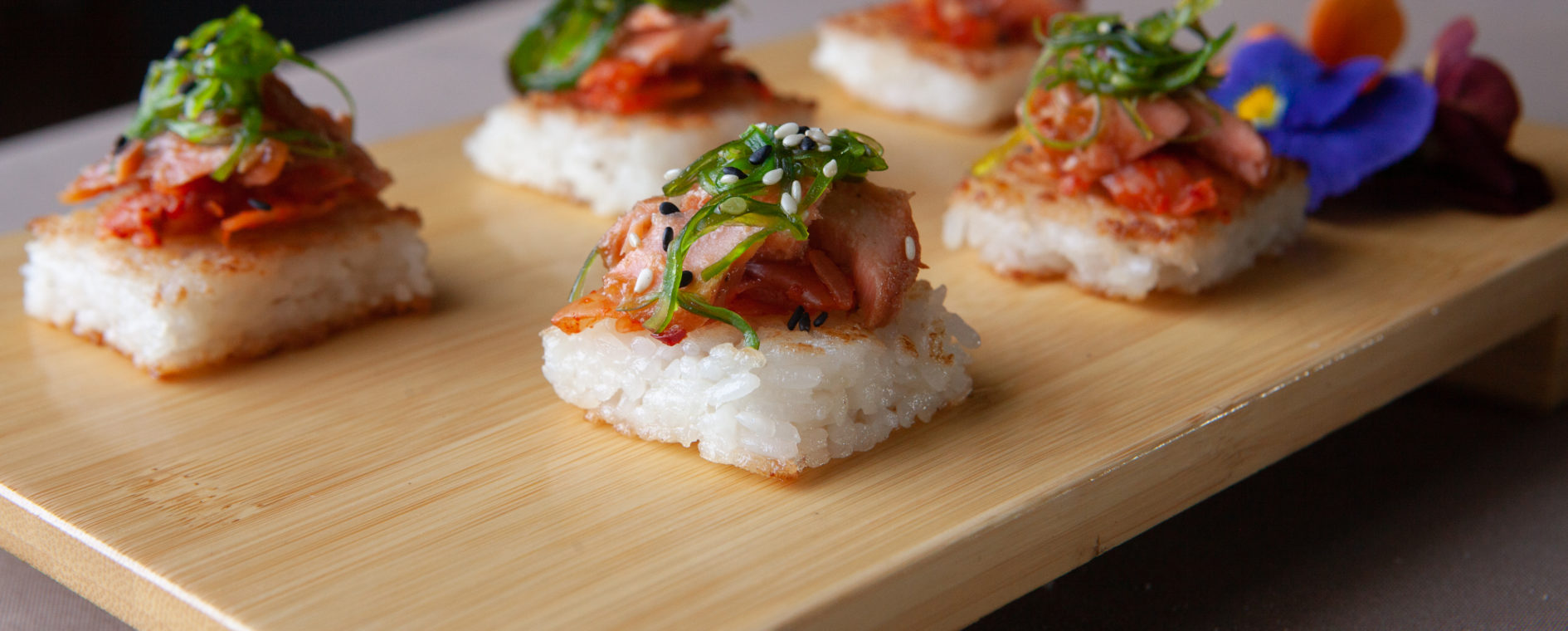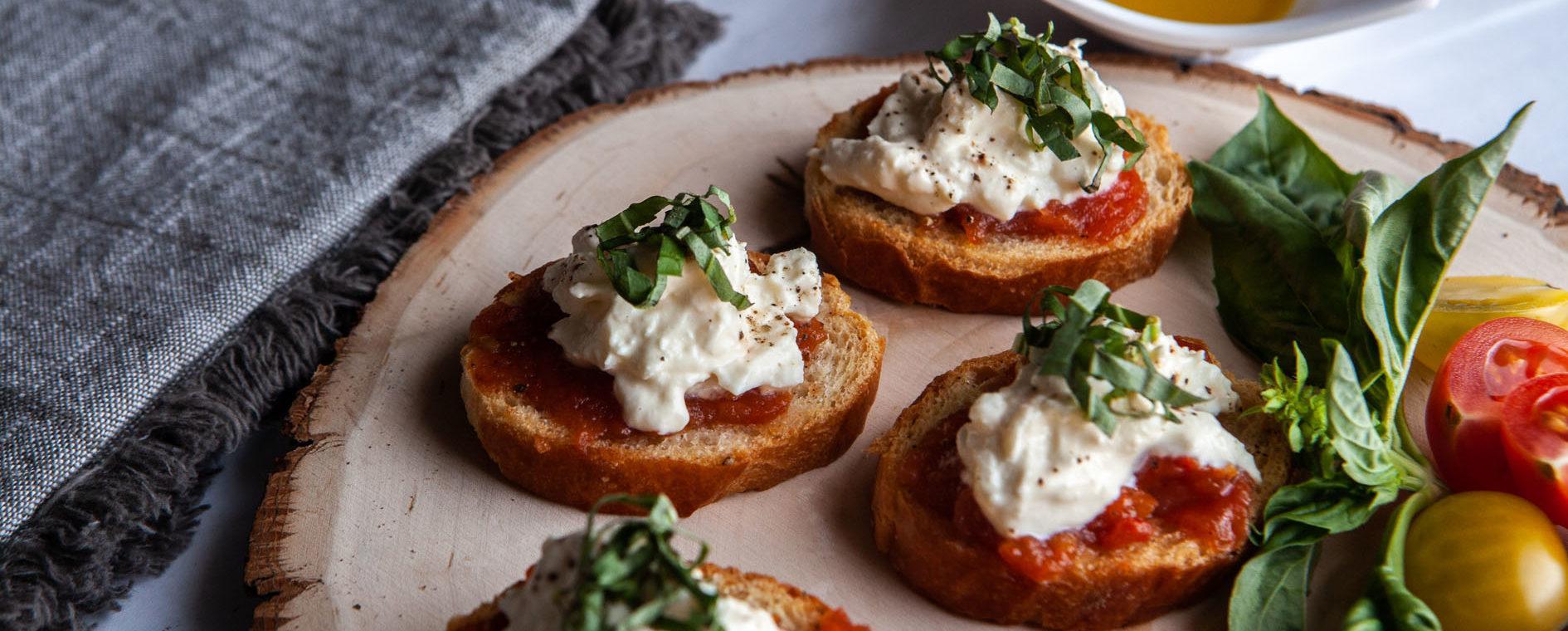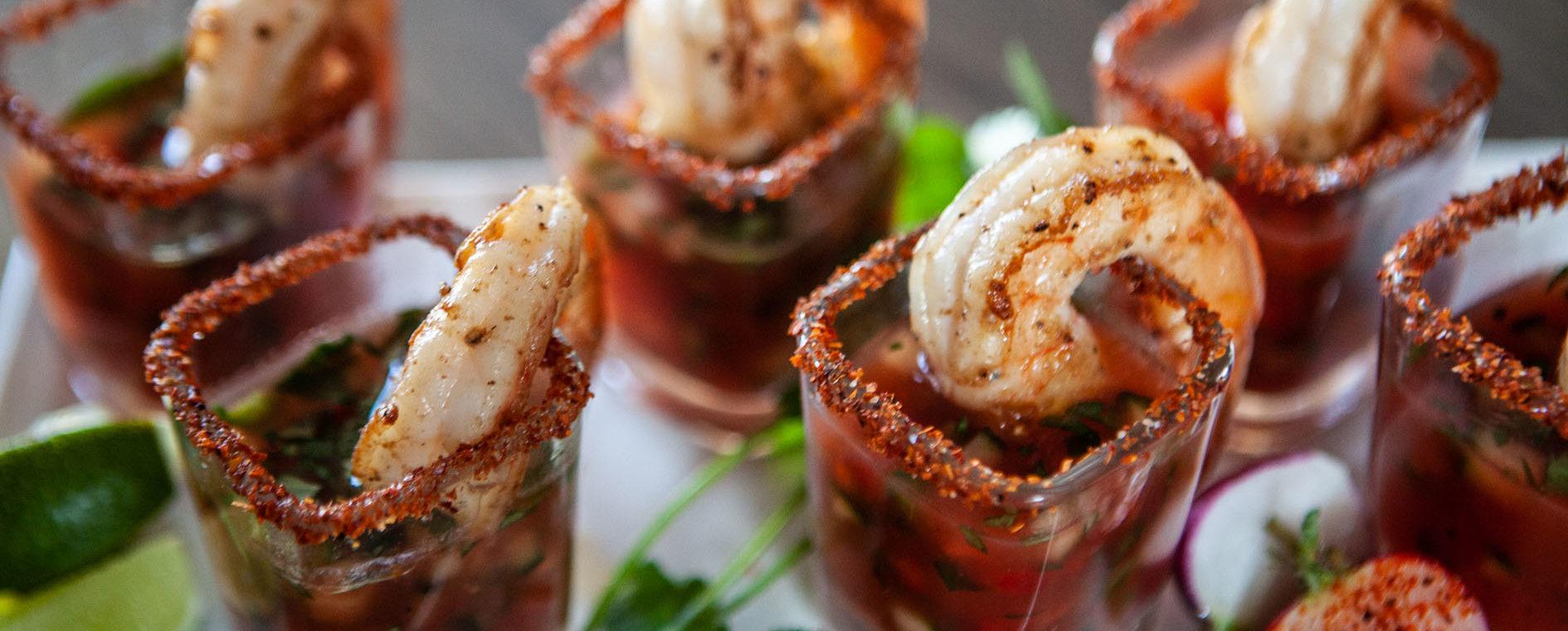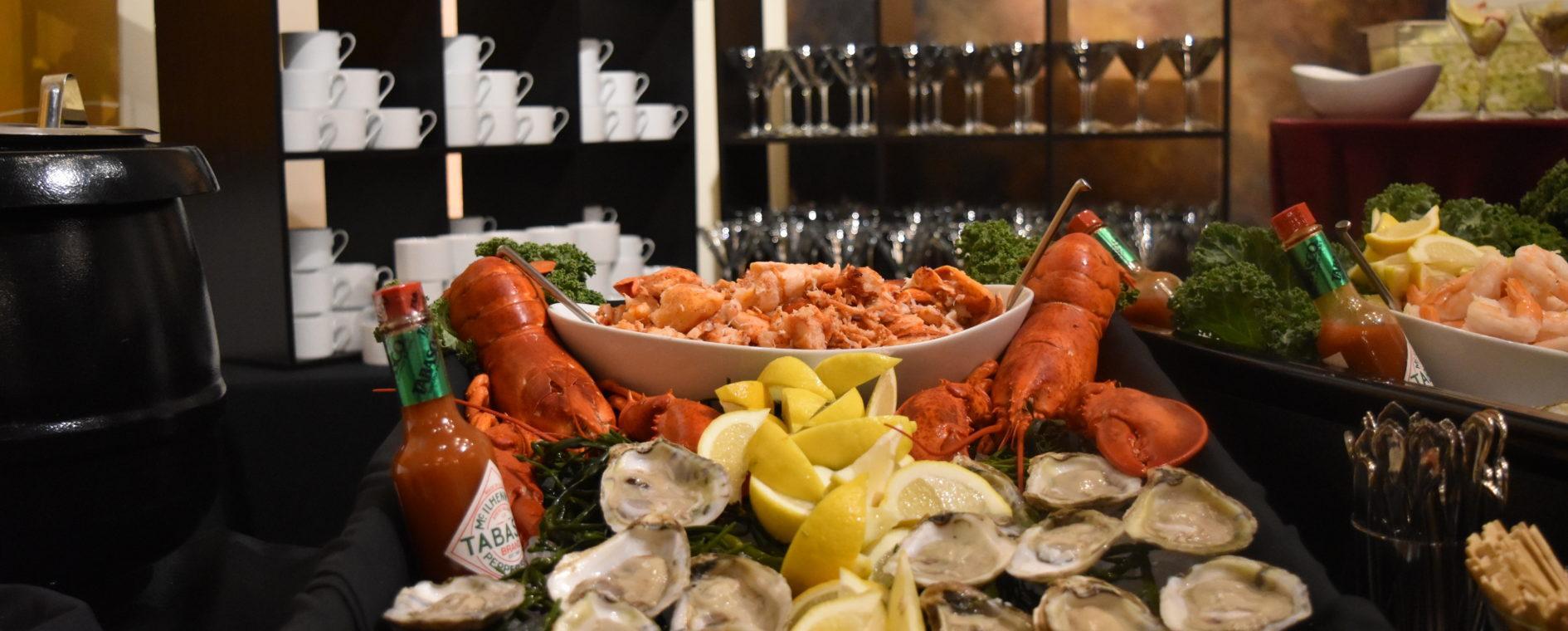 Hors d' Oeuvre
catering menus
You're having an event and you need the right food! With a wide variety of options from stationary presentations to tray passed options, rentals and themes. Let On the Vine Catering help you create an enticing and festive event.

Tray Passed Hors d' Oeuvre
Devils on Horseback

Andouille Sausage and Date Wrapped in Bacon

Harissa Chicken Bite

Spiced Chicken on House made Corn Chip with Honey Pomegranate Sauce & Yogurt Drizzle

Tomato Jam and Burrata Crostini

House Made Tomato Jam, Creamy Burrata Cheese on Toasted Crostini

Spicy Chicken Empanada

Crispy Puff Pastry Filled with a Not to Spicy Chicken Filling

Korean Beef Skewer

Skewer of Marinated Beef with a Spicy Plum Dipping Sauce

Mango Chili Ahi Poke

Seasoned Raw Ahi with Fresh Mango and Chilis on Crisp Wonton

Crab Cakes

Light and Crisp Cajun or Lemon Crab Cake with a Chipotle or Lemon Aioli

Togarashi Ahi Tostada

Quick Seared Ahi, Wonton Crisp, Avocado & Asian Dressing

Stationary Hors d' Oeuvre
Antipasto Platter

2 Specialty Cured Meats, Pickled and Roasted Vegetables, Olives and 2 Artisan Cheeses

Build Your own Bruschetta Bar

Choice of Bruschetta Toppings: Traditional Tomato, Sundried Tomato Tapenade, Artichoke, White Bean or Olive Tapenade with Toasted Crostini

Charcuterie Display

3 Specialty Cured Meats, 2 Artisan Cheeses, Olives, Grilled Vegetables, Nuts and Toasted Baguette

International Cheese Board

4 Domestic or Imported Artisan Cheeses with Fruit, Nuts, Seasonal Fruit Preserve and Crackers
Book a quick call.
The best way to learn more is to talk! We'll jump on the phone to answer your questions in 2 minutes or chat about your vision for 2 hours.

Jill Victor, Owner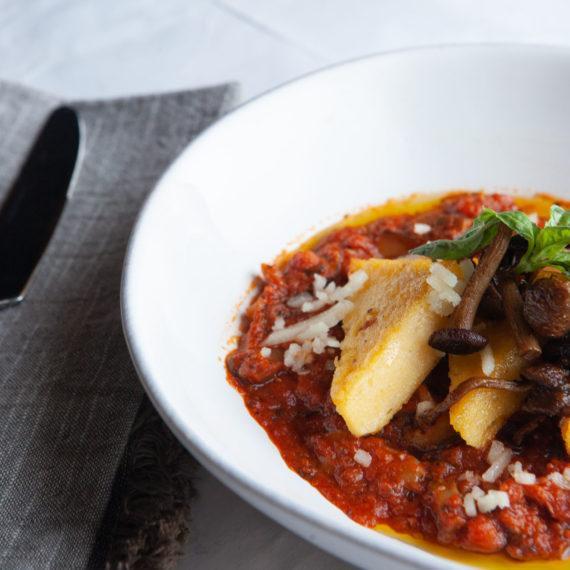 ---
Hors d' Oeuvre
How many hors d' Oeuvre do I need for my party?

The head count, length and time of your party will dictate the number of hors d' Oeuvre you will need. We can help you with finding the best number of items, hot and cold, tray passed and stationary to make your party a success.

What are the best appetizers to serve at dinner time?

If you are planning on serving appetizers during dinner time you want to have a combination of lighter items and more substantial options to keep your guests from feeling that they need to go out to a meal after your event. Our experienced Sales Managers can help you select just the right options for a fantastic dinner time cocktail party.