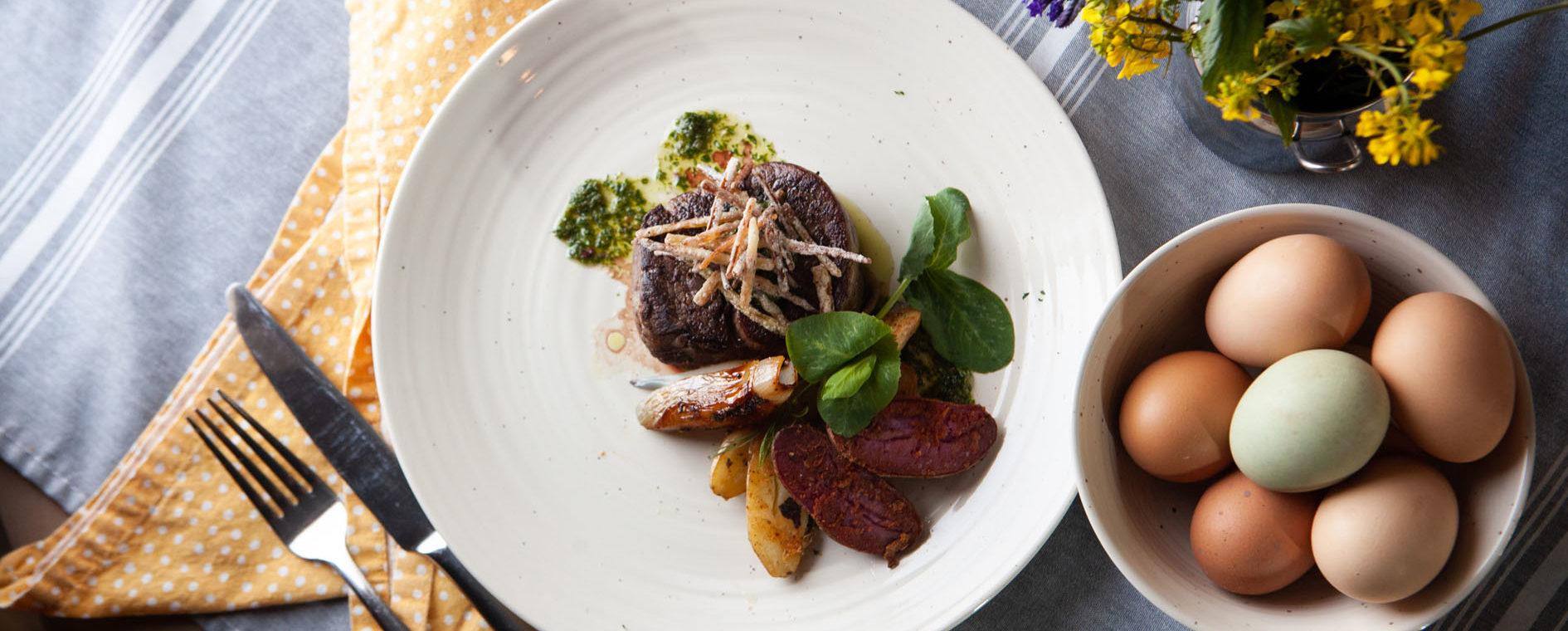 Steak & Eggs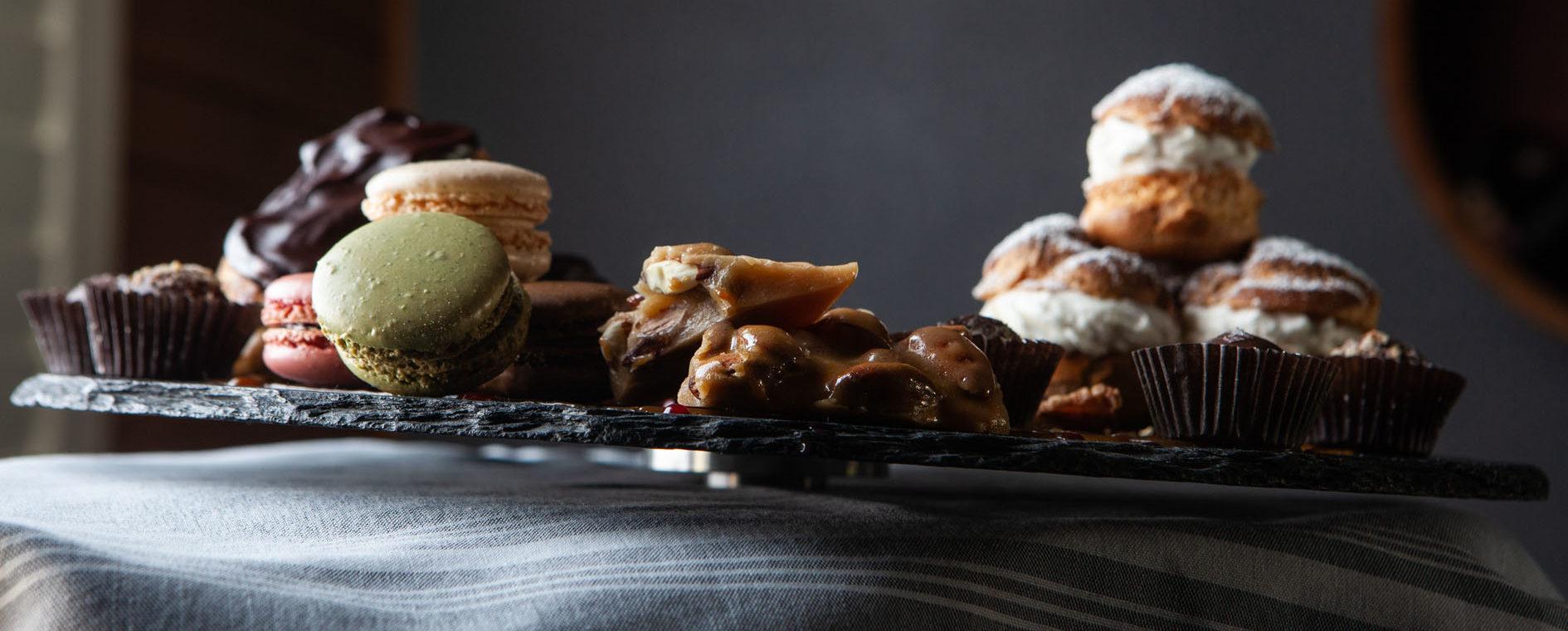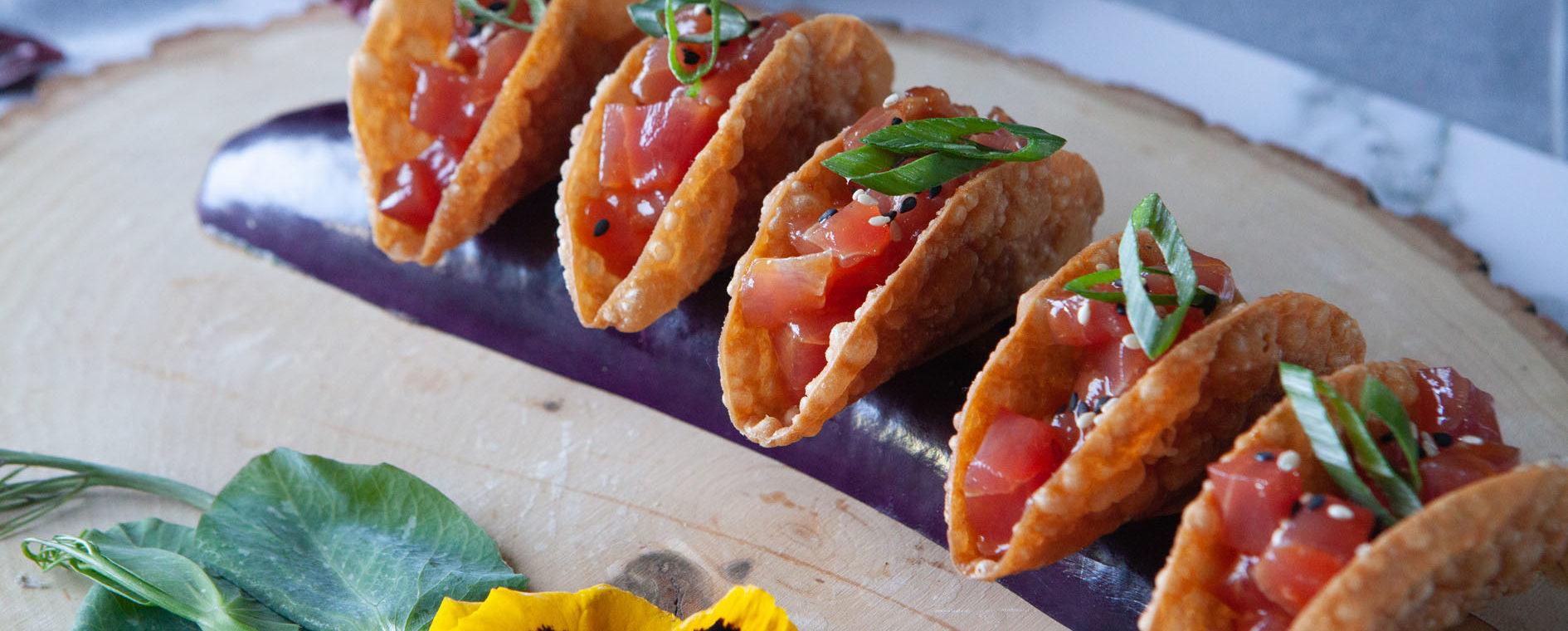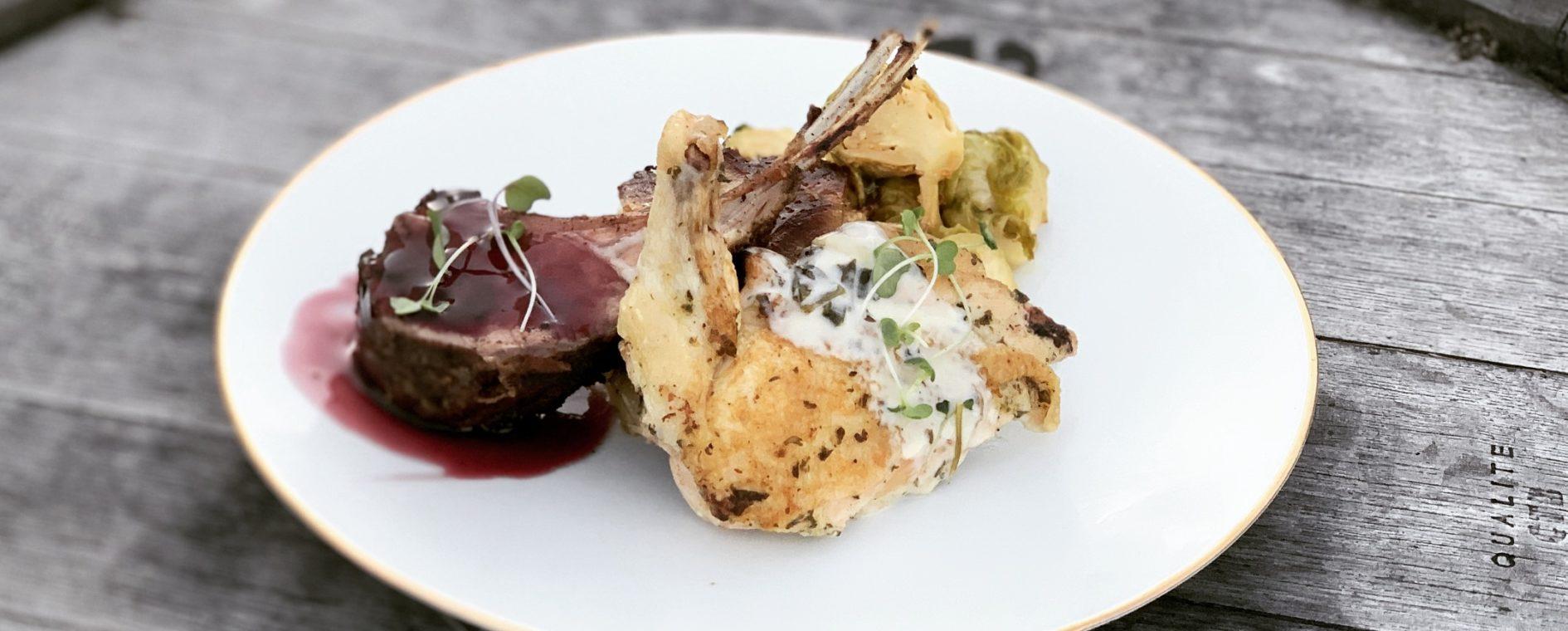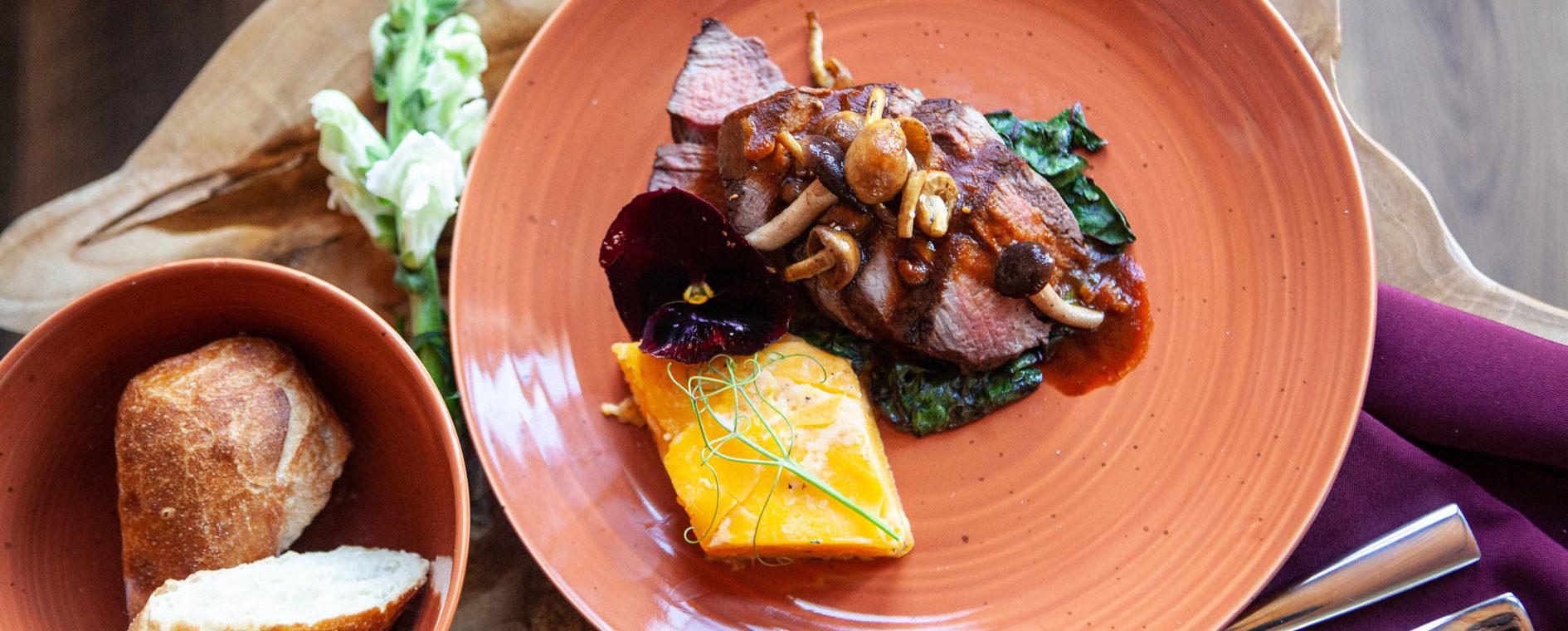 Sample
catering menus
Put simply, we source ingredients as locally as possible and cook fresh food every day. We'll work with you to design a custom menu that matches your tastes and style. Together, we'll plan the theme, number of courses, dishes, wine pairings, service and timing. Check out our sample catering menus below for inspiration. We're happy to accommodate any dietary preferences including vegetarian, vegan, gluten-free, dairy-free and nut-free.
What's your service style?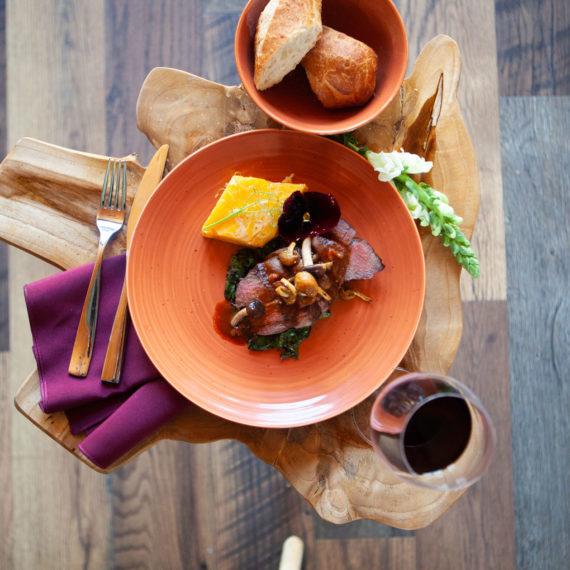 Plated ($$)

You and your guests stay seated as our servers deliver each perfectly plated course.

Buffet ($)

Self-service (supervised by our team), one table at a time. The hot stays hot, cold stays cold, and your food looks beautiful.

Stations ($$$)

Add an experience to your event. Stations feature a dedicated server who dishes up each plate to taste. Think sushi, late night pizzas or ice cream sundaes…or all three?
Sample menus
Get menu ideas from our sample menus.
Book a quick call.
The best way to learn more is to talk! We'll jump on the phone to answer your questions in 2 minutes or chat about your vision for 2 hours.

Jill Victor, Owner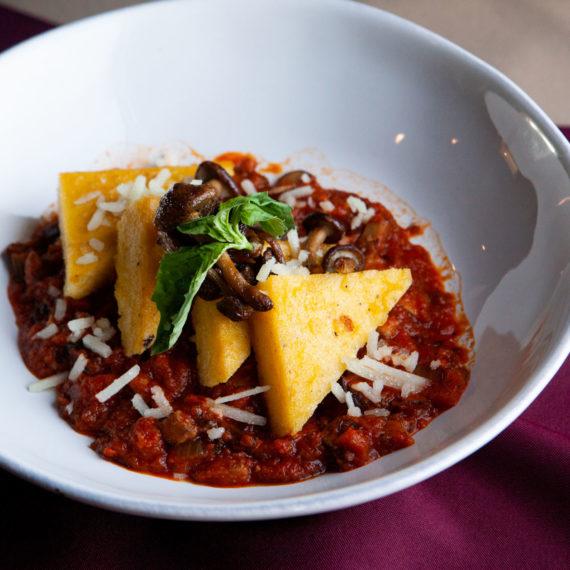 ---
Menu FAQs
How much does your catering cost?

We know how important it is to find a price range you can expect, and without talking with you first to get more details, it is one of the hardest things to do, but here we go: Simple Corporate events for lunch and dinner start at $20/person, private parties with staff start at $25/person, and weddings with china and linen rentals, catering managers and staff, hors d' oeuvres, dinner, set up and breakdown starts at $75/person.  The best way to know exactly what your cost will be is to talk with our talented sales team, so they can learn your vision and quote you exactly what you are looking for – with no hidden fees.

Can I create a custom menu?

Yes, you can choose from one of our existing menus or create your own. Our chefs are happy to work with you to design the perfect menu.

Do you provide vegan, vegarian or gluten-free catering?

Yes! We offer a wide range of diet friendly menu options. We apply your dietary needs to the entire menu or accommodate specific guests.