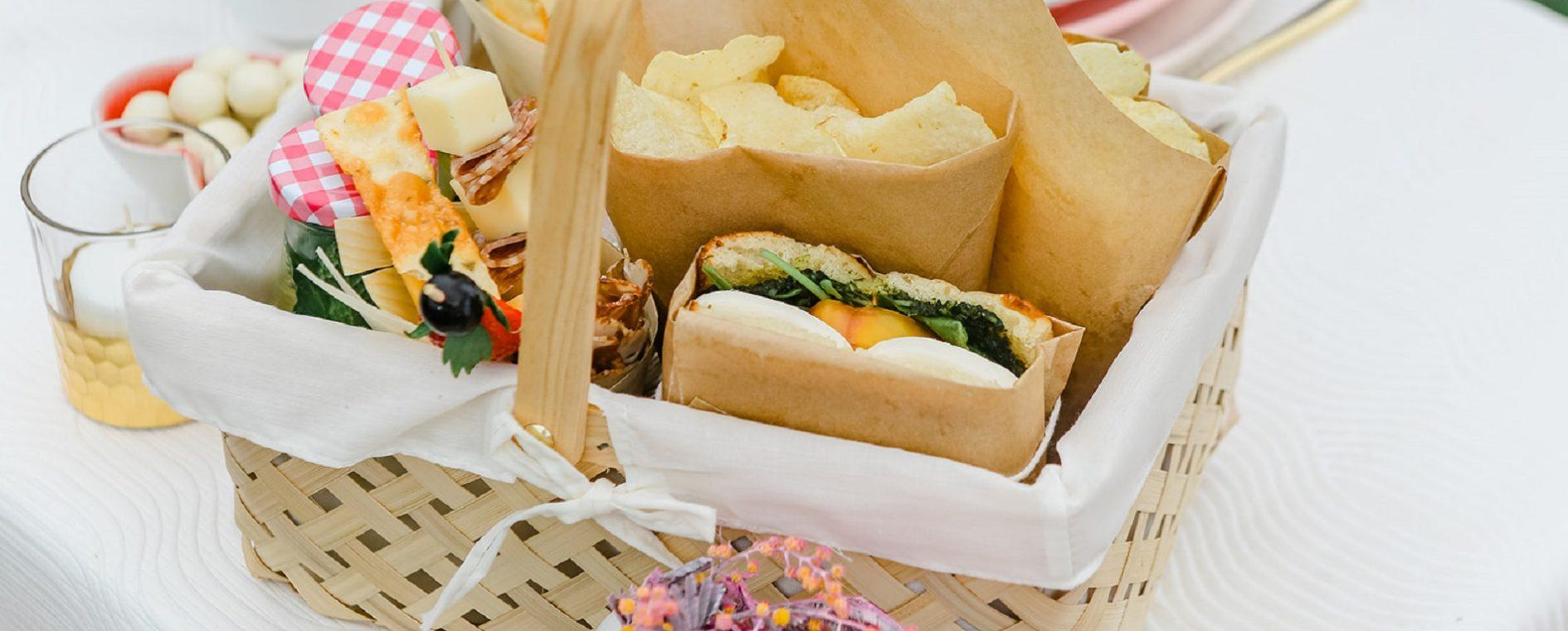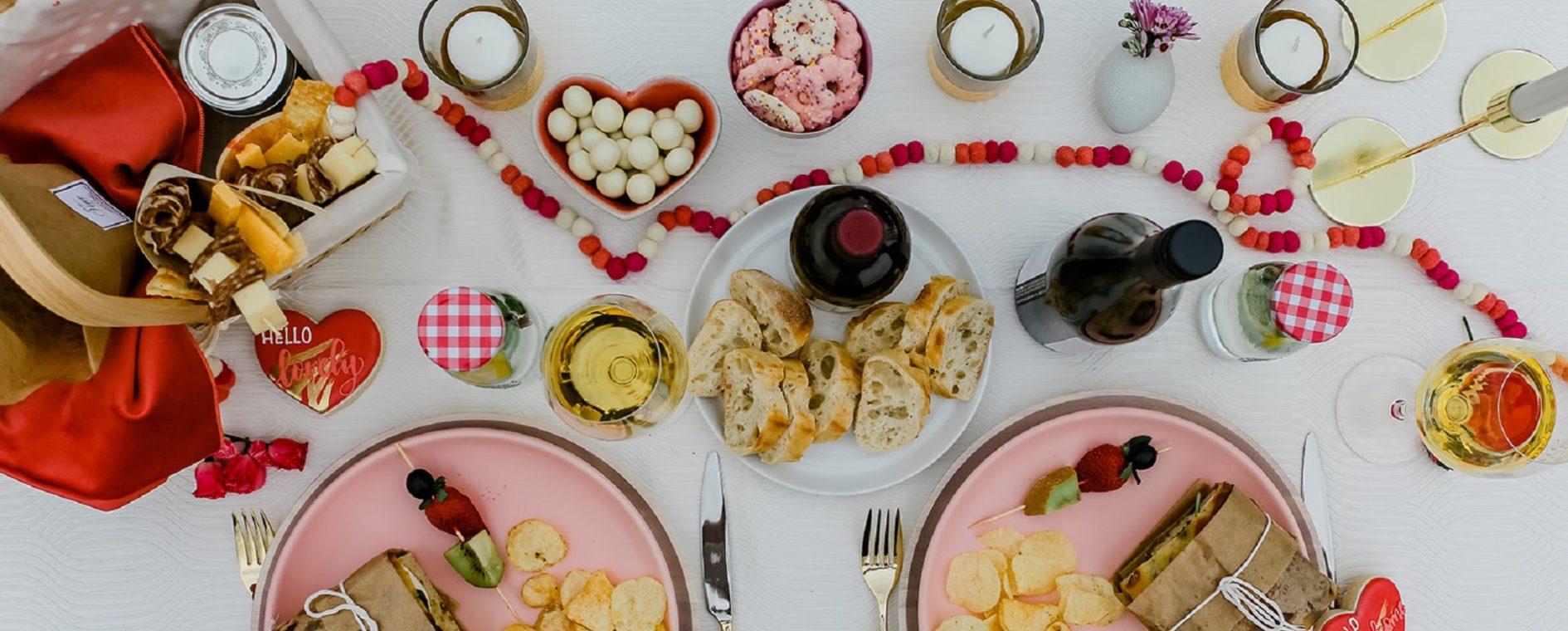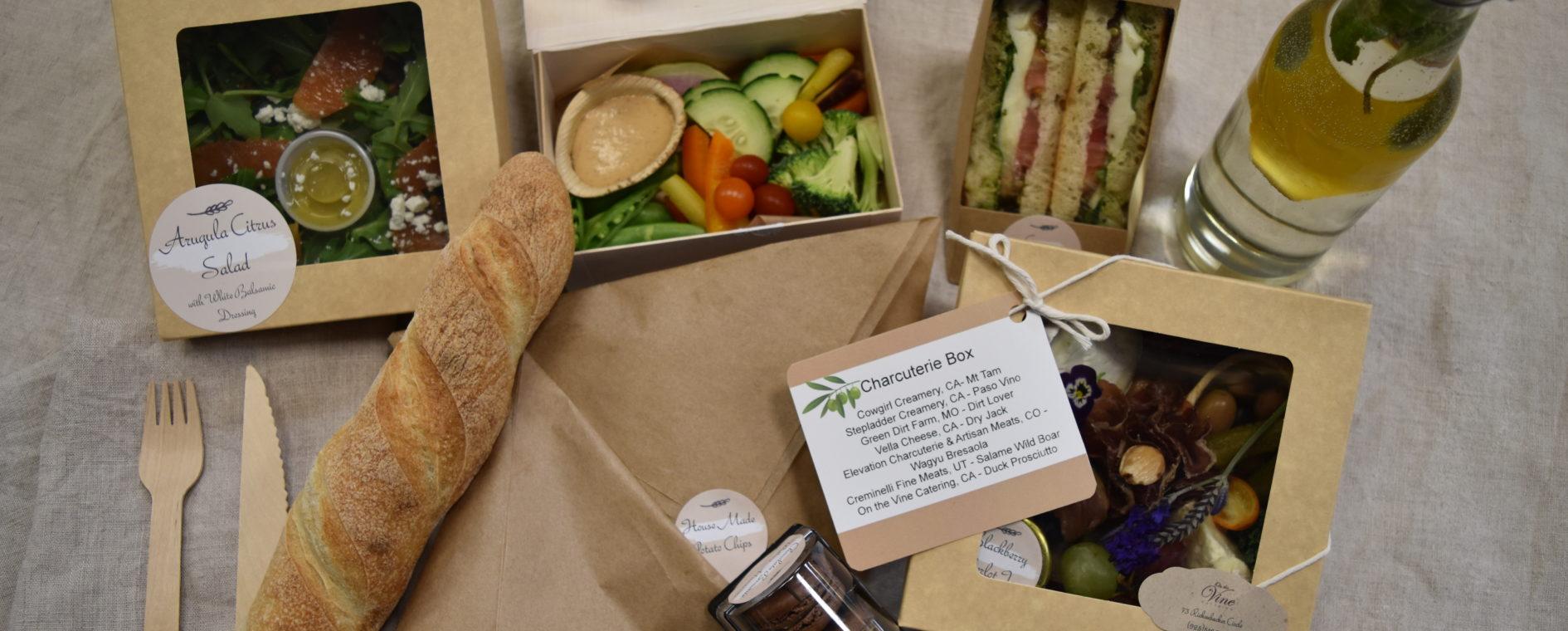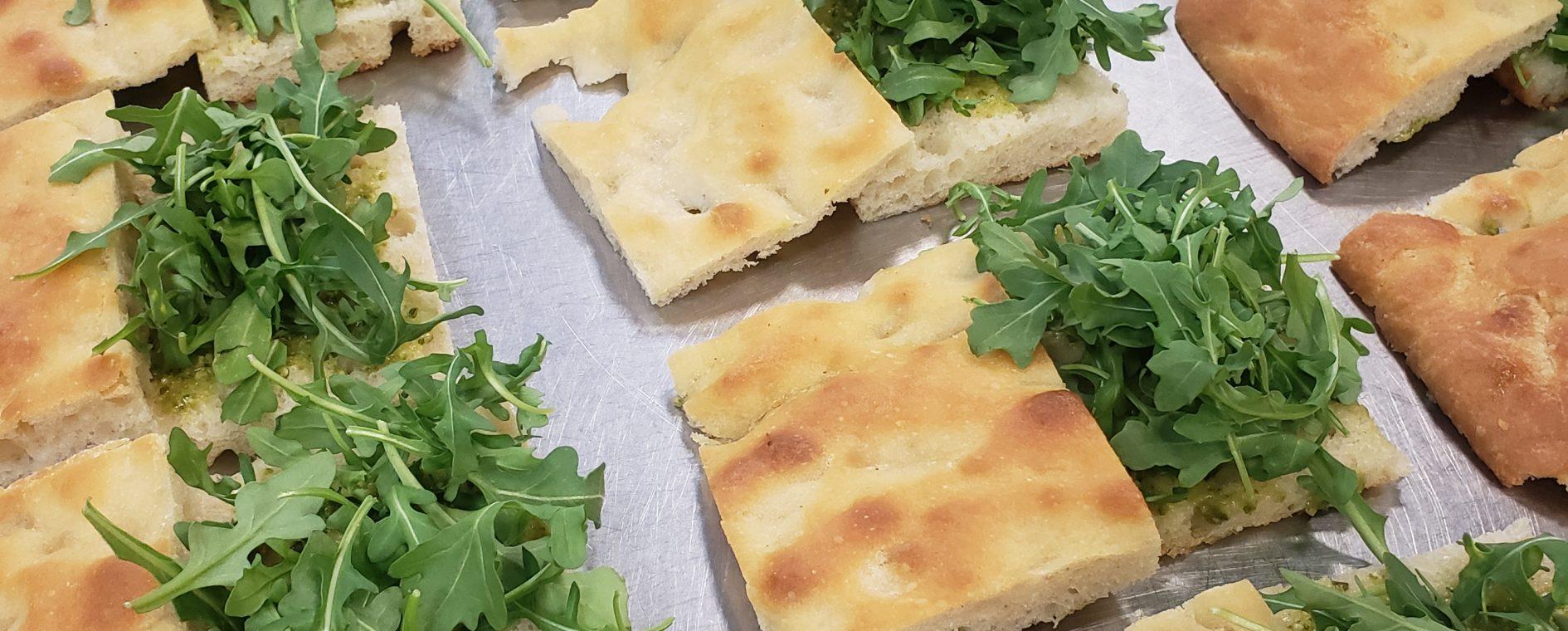 Picnic & Lunch
catering menus
From corporate lunches to picnics to afternoon showers and events, On the Vine Catering has delicious inspired lunch options for you to choose from. We can offer local produce, hot buffets or lighter sandwich and salad options, something for everyone.

Picnic Highlights
Gourmet Charcuterie Box

Local, Gourmet Meats and Cheeses from Bay Area Farms, Pickled Vegetables, Fresh Fruit, Decadent Chocolates and Edible Flowers, House Crackers

Organic Salad

Locally Sourced Organic Greens, Carrots, Radishes and other Seasonal Vegetables, House EVOO Vinaigrette

Beverages and Desserts

Fresh Macerated Strawberry Lemonade, Southern Sweet Tea, Assorted La Croix Sparkling Water, Blueberry Parfait Cups, Mini Cupcakes, Cream Puffs, Lemon Bars

Lunch Highlights
Sandwich Buffet

Smoked Roast Beef with Gouda Cheese and Chipotle Aioli on a Sweet French Roll
Turkey and Bacon with Honey Mustard on Sliced Sourdough or Wheat
Eggplant & Portabella Mushroom Sandwich with Garlic Aioli on Homemade Focaccia Bread
Served with Crunchy Thai Peanut Quinoa Salad and Mixed Green Salad

Salad Buffet

Classic Caesar with Grilled Salmon
Spring Salad with Strawberries, Dried Cranberries, Caramelized Nuts, Goat Cheese and a Poppy Seed Vinaigrette
Mediterranean Couscous Salad
House Made Foccacia Bread

Ground Turkey Taco Bowl

Seasoned Ground Turkey
Lime-Cilantro Rice and Black Beans
Toppings: Shredded Cheese, Charred Peppers, Grilled Corn, Shredded Lettuce
Creamy Ranchero Dressing

Bahn Mi Bowl

Lemon Grass, Garlic, Chili Seasoned Ground Pork, Quinoa and Jasmine Rice
Toppings: Pickled Carrots and Cucumbers, Mint, Basil, Cilantro, Crushed Peanuts, Sesame Seeds
Sriracha Aioli
Book a quick call.
The best way to learn more is to talk! We'll jump on the phone to answer your questions in 2 minutes or chat about your vision for 2 hours.

Jill Victor, Owner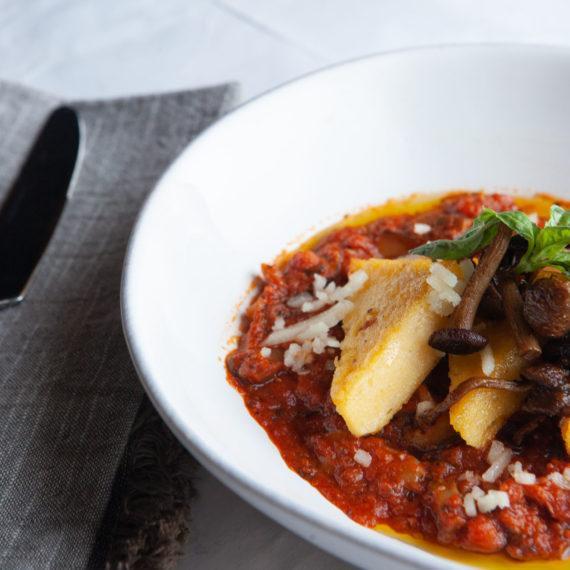 ---
Breakfast FAQs
Mauris hendrerit aliquam diam, tempor?

Sed vel imperdiet nibh, vitae elementum est. Nullam accumsan urna nec nibh sagittis, at vulputate quam tincidunt. Orci varius natoque penatibus et magnis dis parturient montes, nascetur ridiculus mus. Duis aliquet scelerisque turpis, a rhoncus ligula tempor vitae. Ut id sapien velit.